Our Story
AnHui XinHua Printing Co.,LTD which was named Anhui Xinhua printing factory, is established in 1950. We have nearly 60 years experiences in the printing industry.
In 2002: Based on Anhui Xinhua Printing factory, the Anhui Xinhua Printing Co., Ltd is set up with investments from other 8 companies to form the company jointly.
We are the biggest printing enterprise in Anhui Province and we are the state-owned factory.
In 2003, we purchase the factory: Anhui Books & Magazine Printing Factory
In 2004, we set up a new branch factory in Russia named New Era printing factory.
In 2005, implement ERP printing management system and set up LAN system accordingly;
In 2006
, obtained ISO9001-2000 quality management system
certification and set up the Performance Management system,
In 2007
, we expand overseas department to be subsidiary company to handle overseas business.
In 2008
, holding the factory of Wuhu Xinhua printing factory and establish the Anhui KBA printing tech. and service center by technology updation and renewing of the model of value increasing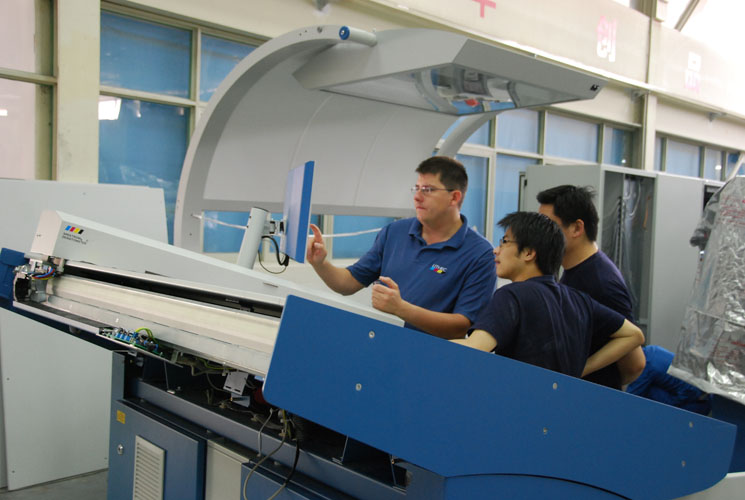 in 2009
, holding the Hefei Xinghua Printing Co.,Ltd
In 2009
, we develop the digital printing project , and cooperate with China Printing Scientific Institute , carries on the industrial technology institute of comprehensive upgrade.
Now we possess an area of 300 acres with modern standardized factory buildings 150,000 square meters and more than 2000 employees.
Our assets is more than 5 billion yuan,
Our annual revenue is more than 4 billion yuan,
from 2006 to 2008 the annual growth of industrial output is more than 25% averagely.
Our printing and binding equipments is over 500 sets,
Our annual capacity of printing is up to: Roll paper : 2 million reams, offset paper :5 million reams, Binding: 2 hundred millions booklet, Six index:composite economic performance index , Pretax Profits, Total profit, value , Sales, And total assets are the top six of the Chinese 131 state- owned printing enterprise. We are the top 100 printing enterprise in china.
We are a large-scale supplier which involves in the textbook and supplement, books, magazine and periodical, notebooks, etc, can make All kinds of paper products, business printing, package printing, digital printing, printing art R&D, Information Transmission ,
Our goal: our value of output will be more than 10 billion, become the No.1 printing factory in middle of china, and be in the lead of Chinese printing industry.